It is almost that time of year again – Your WCB annual return is due at the end of February.  Are you ready?
Do you know what is involved in filing your WCB annual return?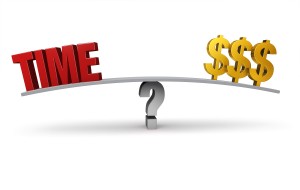 Do you understand what parts of your employee costs are used to calculate WCB premiums?
Have you monitored your subcontractors?
Did you know if you hire a person you need to cover thier WCB?
Did you know if the subcontractor is a business you need to make sure they have WCB clearance before you pay them – or you could have to pay it for them.  WCB Alberta Contractor infomation
Do you know ways to lower your WCB premiums – are they worth it for the amount of work you need to do?
OIS

Get a system with Doctors on board to lower costs when injuries happen

PIR

Can save 20% off your rate – but takes a lot of work
Can be required or help get contractors for some industries (construction…) related to COR certification

Safety association

Develop better safety practices so you lower number and severity of injuries

ICP

Only applys to specific industries

Modified work program – this one needs to be set up before injuries happen so employees understand how it will work if they ever get hurt.  This can be connected to OIS to make sure the Dr knows you have a modified work program and will work with the employee to get them back to work which is better for everyone.
Do you know why you should or should not be covered as the director of the company – hint you should almost always cover yourself.
Think of it as the cheapest legal coverage you can buy.  You may never claim for a disability yourself – but it prevents employees from being able to sure you personally.
How do you estimate next years annual return value?
If you are estimate too high you will pay more all year – and get it back next filing
If you estimate too low you will face penalties.
You should aim to get it close – did you know you can adjust part way through the year and hopefully avoid being too far off.
These are the things that your bookkeeper should be monitoring for you and making sure you are covered.  If you need help contact us and we will walk you through it and help you file your WCB annual return.
Contact us at Bookkeeping@onyxfireonline.ca